100 YEARS OF QUALITY SPRINGS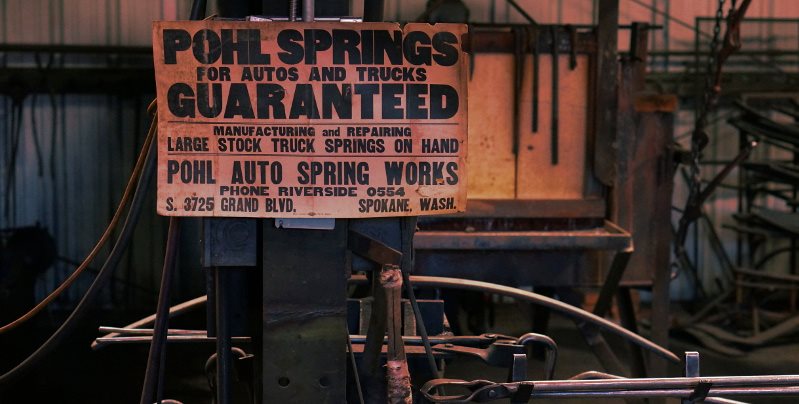 Pohl Spring Works, located in Spokane Washington, specializes in the design and fabrication of high quality custom coil, leaf, and agricultural springs.
Because we continue the tradition of hand making most of our springs, we are easily able to fabricate any hard to find spring quickly and efficiently. In addition, Pohl Spring Works also has a complete service and installation center that accommodates vehicles and trailers of just about any size.
Check out some of our work here.
We Take Pride in the Quality of Our Products
Pohl Spring Works has been involved with making springs since 1915 when the company was founded by Joseph Pohl. At that time the company manufactured leaf and coil springs, supplying the springs for buggies, logging businesses, saw mills, mines and the railroad. The military also purchased springs of all kinds. In fact, during World War I, Pohl Spring Works even had a contract to make straight razors for the US Army.
In 1960 the company was incorporated and ownership was shared with the Williams family. Pohl Spring Works continues to be a family-owned business which is currently owned by Alicia Reese (granddaughter of long time owner Bob Williams) and her husband Jamie Reese. Alicia has been around the business her entire life, and has worked at the company for over 10 years.
Today we continue the tradition set a century ago, to produce the highest quality products, and strive to provide the best possible customer service.